I have updated the old Bigroom map that was made by Deefa. The old map had a few issues so I decided to update it but not to change too much just to fix it. The new map is currently called Bigroom 2018 beta.
I added some more spawn points and fixed the old ones so you don't spawn facing the wall.
I changed the stairs and middle elevated room so they are both much easier to manoeuvre.
I moved the HMG from the top walk way to the ground floor and made a few other weapon/item placement changes.
Did some minor texture changes and architectural changes.
You can download Bigroom 2018 beta from here.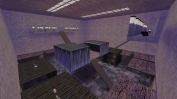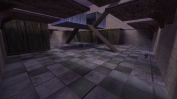 The new map is rotating on the Luschen Gunrace+bots server - IP 91.115.225.182:31516
and the Luschen Botmatch server - IP 91.115.225.182:31510
---