DirtyDog made the team skins for the Power2 mod. He made four skins each for the runt and thug model but only three of them were used. Captain Death has found the unused skins and will be including them in the upcoming version 2 of the mod he is working on.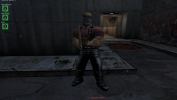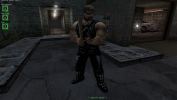 Captain Death is working on fixing the one remining bug and then the Power 2 version 2 client files will be released.
In the meantime I have updated one of the maps Whoop Ass made for the original Power mod. The original Power mod had no weapons in the maps so they all needed to be added for a Power2 version. I spoke to Whoop and he gave me the uncompiled map so I could add weapons. I also addded a tiny little fun surprise :)
The map is the Mausoleum map. It is a remake by Whoop Ass of one of the maps from the old game Blood. The revised Power 2 version will be included in the upcoming Power2 client files.
In fact when the version 2 of the Power 2 client files are released they will include all the available Power 2 maps which totals over twenty.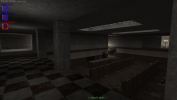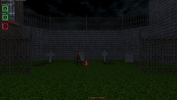 ---