AB|Jones has now released a beta of his new Bagman map called Team Lavapit.
It is a medium sized Bagman map in the two forts style. It's mirrored and uses both standard and custom textures.
It has ample weapons and items and it features a trap at the money drop area which should make things interesting :)
***Update Monday*** AB:Jones has fixed the bug and beta2 has been released.
You can download Team Lavapit beta2 from here.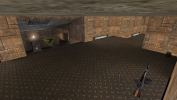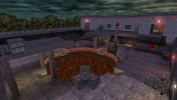 Btw this is his first new map for Kingpin since 2007 :)
---