I just found an old death match map called Southside Harbour that was made by Stigma back in 2006. I have now uploaded it to our death match maps archive.
Southside Harbour (dm_sh.bsp) is a medium sized map made up of bits and pieces from some of the single player maps.
It's a typical Stigma style map that he was making around this time.
You can download Southside Harbour from here.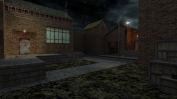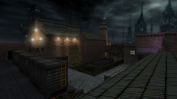 ---