I have uploaded an old Bagman map called Team Hell Blow (v2) that was made by Propane.
Team Hell Below, is basically, a Bagman partial remake of the old Quake 2 death match map Sudden Death. If you know the Sudden Death map (there are several death match versions in Kingpin) you will know there is a lot of lava in this map.
It's an old style Bagman map where you need to press a switch to get to the Teams' safes. There are two ways to get between each teams bases which are go up high or use the underground tunnel.
This map should be loads of fun, and fun to send your enemy to the lava or watch them fall in the lava while they try to raid.
You can download Team Hell Below (v2) from here.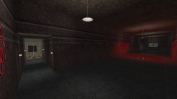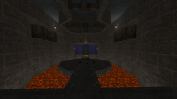 ---