Outer Base is a conversion to Kingpin, of the first single player map in Quake 2, that I did a few years ago.
It's a medium sized death match map. I have replaced most of the Quake 2 textures with Kingpin ones and used a standard KP sky environment. It has ample weapons and items and ten player spawns.
If you have played Quake 2 you will recognise this map.
You can downlaod Outer Base (kp_base1.bsp) from here.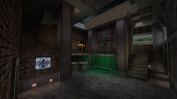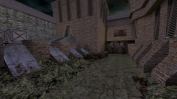 ---