The other original Bagman map that was updated in 2007 is Team Towers.
Not being a big fan of the original I am not sure what the changes are but as Monkey Harris has just added this map to the rotation at Newskool Bagman server I'm posting about it so you can download before playing it there.
Download Team Towers 2007 (team_towers2007.bsp) from here.
Just extract the file to your Kingpin folder.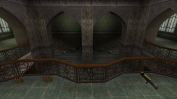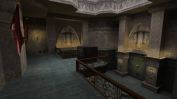 ---