Team Enigma is an older Bagman map made by Sandman.
It is a small to medium sized map that is an old style Bagman map. That means that there are switches, located in rooms near the safe, to open the safes, and the weapons and items are spread throughout the map instead of in weapon caches in the bases. It's an urban style map.
You can download Team Enigma from here.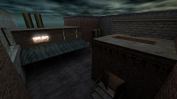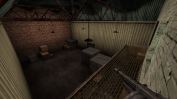 ---