I have revised the Bagman map called Team AK Colt after people complained about the lighting when we played it recently.
I have fixed the directional lighting issue (juniors).
Removed the actual team safes so you just deposit your money in the safe bag.
Fixed some texture misalignments.
Added pistol mods, the backpack and adrenaline.
Slightly revised the weapon and item placement and numbers.
Made the map slightly smaller so when standing at one end of the map you can now see the other end.
Team AK Colt 2017 is a small, simply layed out, Bagman map that is fast and furious action all the way :)
It was tested during last Sunday's Bagman game and is good to go.
You can download Team AK COlt 2017 from here.
Just extract all files to your Kingpin folder.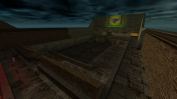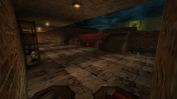 ---