Here is a map I converted to Kingpin from Quake, a few years ago, called The Edge of Oblivion. The original Quake map was made by The Levelord. The map is probably better known as hipdm1.
It's a medium sized deathmatch map and, apparently, the Quake version was the very first space map or 'suspended platform, aka void' map ever made.
The map consists of several interconnected platforms suspended above a space void.
You can download The Edge of Oblivion (kphipdm1.bsp) from here.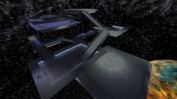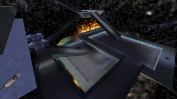 ---