Hypov8 let me know that the zipfile we host for the Locomall map wasn't set up correctly so I fixed it.
Locomall is a very old death match map made by made by Control =3DFX=.
It is a small map set in a shoppping mall. It has two levels with Joey's Pizza Joint, a Gunsmiths and a Lawyer's office.
It used to be a very popular map :)
You can download Locomall from here.
Just unzip all the files to your Kingpin folder and they will be placed in the correct locations.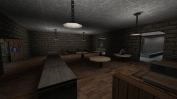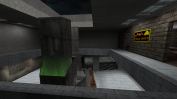 ---