Fragtown Revolution was the first of the Fragtown Quake 1 map converted to Kingpin. In Quake 1 it is called Fragtown Bronx. It was converted by [TCC] Bad Ass.
It is a classic, smallish, urban style death match map. There is lots of fighting in the streets but you can also enter some buildings and fight on the rooftops too.
You can download Fragtown Revolution from here.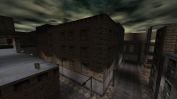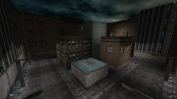 ---