This is a conversion of the classic Quake 2 deathmatch map The Pits (Q2DM5) by Pigwhistler.
The Pits was the fifth deathmatch map of Quake 2. The map, as its name suggests, consists mostly of pits, which offer many opportunities for utilizing high ground.
You an download The Atrophy Pits (kpq2dm5c.bsp) from here.
Just unzip all files to your Kingpin folder and they will be placed in the correct locations.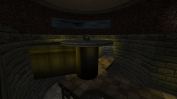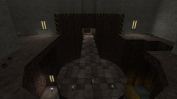 ---