Iceland 2 is a small, arena style, fun map set in a Winter environment. The ground is icy so you slide all over the map.
The map was inspired by the original Iceworld map.
It has plenty of weapons, ammo, health and armour and uses a couple of textures fom the Rourkes Graffiti texture pack.
You can download Iceland 2 from here.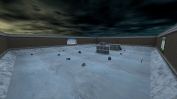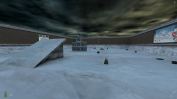 ---