I received some heart breaking news today. Our good friend Andreas (Gussardo to his Kingpin friends) has passed away in a motor cyle accident.
Andreas was a much loved member of our community and will be sorely missed.
Our heart felt condolences go out to Jan and his family.
Rest in Peace my friend.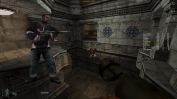 ---