I ended up finding this map when I found the Titleist thug skins. I had to rezip it and upload it.
Big Daddy's Pro Shop (team_titleist3) is a large Bagman map. It is urban style and mirrored.
The team safes, which are in a small two level building, need to be opened with a switch which is nearby to the safes.
There is a golf pro shop next to the bases which even has golf clubs lol and a building with several bedrooms.
The money drop area is in a small warehouse and there are multiple ways to each base.
There are ample weapons and items spread throughout the map.
I like this map and it would be good to be able to play it on a server :)
You can download Big Daddy's Pro Shop from here.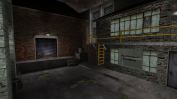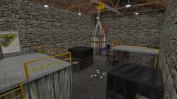 ---