I was surprised that we didn't have this Bagman map in our archive. It was only because Vitachick was missing some textures from the map that I found out we didn't have it here. So I have now uploaded it :)
Team Shotgun Arena , by Hogie, is a small , fairly simple Bagman map that only features the shotgun as a weapon. It is a fairly popular map in Bagman servers so if you don't have it already (team_shotgun_a) then you might as well download it from here now.
You can download Team Shotgun Arena from here.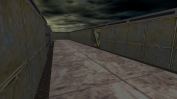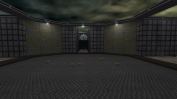 ---