Another map Whoop Ass sent in that we didn't have in our map archive is Cires Cabrini by Cirep(TDC). Any older maps I post about in the next week or two will have been sent in by Whoop :)
Cires Cabrini (cabrinidm.bsp) is a small death match map set in an urban street. There are three buildings which can be entered, a derelict pickup and an overturned truck in the street and a simple sewer system. The roofs of the buildings can also be accessed. There are also plenty of weapons and items.
You can download Cires Cabrini from here.
Just extract all files to your kingpin folder.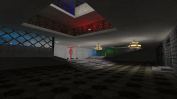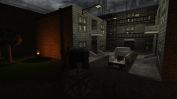 ---