This week's Sunday game at 9pm UK time will be the COLORS CTF Mod.
We are mixing the games up to keep things interesting and we haven't played CTF for a long time so thought it was time to give it another go.
You can check out the game details here.
Check out the wordclock here to see what time it is where you are when it is 9pm in the UK.
You can download the CTF client files from here.
Alternately, thanks to Monkey Harris, you can download the client files from the actual server (it will create a ctf folder and download a pak1 file into it).
The only issue with this, though, is that if you already have a pak1 in your kingpin/main folder it wont work.
So what you should do is check your main folder to see if you already have a pak1 file (most ppl wont) and if so just rename it to any number between 2 and 9 (i.e. pak2, pak3, pak4 etc). Then you will be good to go :)
There is also a mappack of the maps that MH is rotating on the Newskool CTF server which you can download from here.
Thanks to everyone who came out for a game of COLORS CTF today :)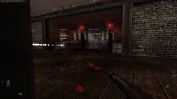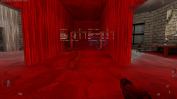 ---