Way back in 2005 Whoop Ass released this fun little death match map called Downtown 2 Beta.
It has a pretty unique look due to the use of custom textures so it's Kingpin but not as you know it lol. The map is set in and around a town square with enough weapons spread out around the square.
You can download Downtown 2 Beta from here.
Just extract all files to your kingpin folder.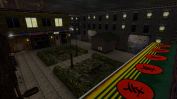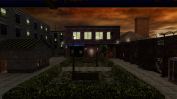 This map has now been added to the Newskool Fragest Server thanks to Monkey Harris.
---