For something a bit different this Thursday, the Newskool Fragfest server has been changed to a "Rocketfest" server.
As per Monkey Harris:-
Rockets are fun so I've added a new "rocketmode" feature in MM, in which the only weapon is the bazooka. All weapon/mod pickups are removed from the map and all ammo is changed to rockets. The reload delay is also removed. Splash damage is reduced to 50% on others and only 10% on yourself to encourage rocket jumping (hopefully get some nice mid-air frags).
Server Details
Server : Newskool Rocketfest
IP : 37.247.117.19:31513
Maxclients : 18
Date : Thursday 1st Sept.
Time : 21.00 (9pm) UK Time
Admin : Monkey Harris
Shots from the game:-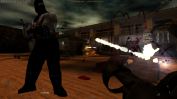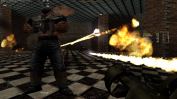 Shots taken by Killa:-


---