I have more maps to add that Whoop Ass sent in.
This one is KPDM77 by Michael Vist. KPDM77 is a death match map that is a modified rip of the famous stairway area from KPDM5.
The map features only three different weapons - the grenade launcher, the rocket launcher and the HMG. It also has plenty of armour and health.
You can download KPDM77 from here.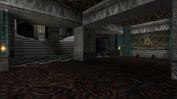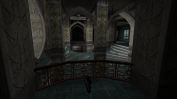 ---