Here's a map you may have forgotten about , or maybe never knew in the first place.
DM Snowball is a small, single area DM Map made by Whoop Ass. It is set outside in a snow covered winter landscape with rough terrain which is unusual in a Kingpin map. Its has 16 spawn points and ample weapons and is a fun map to play.
[M] has added this map to his Luschen Deathmatch and Botmatch servers.
You can download DM Snowball from here.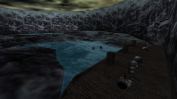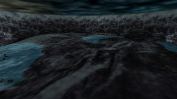 ---