Whoop Ass has now released his new map DM Downtown 2016. As I said earlier it is a death match version of one of his Bagman maps.
It is a medium sized map that uses mostly custom textures. It has 14 player spawns and plenty of weapons and items. See if you can find the secret room with a message to Frozen (aka Illmo) :)
You can download DM Downtown 2016 from here.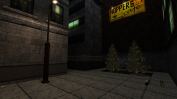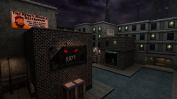 ---