Thanks to Petrolhex we got now new kind of version of Kingpin it's Kingpin version 0.5
It's called 'Kingpin - Life of Crime - On the Street' it's some kind of mixture between alpha demo and full version.
Apparently it came with Riva TNT 2 cards.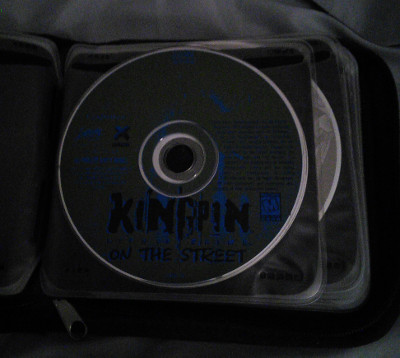 You can download it in the new folder called: kingpin_onthestreet.
It's not the iso version yet but hopefully that will come soon.
If it doesn't work you need to replace the ref_gl.dll with the Kingpin orginale version or out of 1 off the patches. Becouse it's not build for Opengl.
It probably also explain the logo on Steam abit 'On the Street':
Unfortunately the Steam button for Kingpin wont show up if it is banned in your country, such as Germany.
---