Just a reminder about the informal game organised for this Sunday night 14th February at the Luschen Deathmatch Server.
The start time is planned for around 8pm GMT and [M] will be around to admin the game. Hopefully it will go for several hours.
Details are:-
Server : Luschen Deathmatch Server
IP Address : kp.servegame.com:31512
Maxclients : 16
Date : Sunday 14th February
Time : 20.00 (8pm) GMT
A lot of maps have been added in the last few days so there is quite a selection on the server now.
If you don't have the latest, working, Gamespylite server browser you can download it from here.
Just extract to your kingpin/gamespylite folder and overwrite existing file. If you don't have a kingpin/gamespylite just create one and extract the file to there.
Update 15/02/16 It was a good game. While we didn't quite fill the server, people were dropping in all game which went for more than seven hours lol.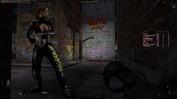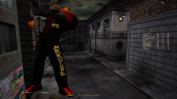 ---