Last Sunday night's game was a lot of fun and we plan to have another informal game this Sunday night.
Details are:-
Server : Luschen Deathmatch Server
IP Address : kp.servegame.com:31512
Maxclients : 16
Date : Sunday 21st February
Time : 20.00 (8pm) GMT
If you don't have the latest Gamespylite server browser you can download it from here.
Check the world clock to see what time it is where you are when it is 8pm GMT.
Update 22/02/16 Another good game. Lots of players and lots of maps played. It will be Bagman next week. It would be great to see some more new faces next week :)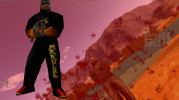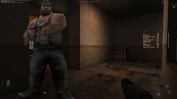 ---