I have put together a map-pack of all the maps released in 2018. This is all the deathmatch, CTF, GunRace and Bagman maps. 36 maps in total.
I didn't include beta maps that have since been finalised or Killa's beta maps as I spoke to him and he will be finalising his maps in the next few weeks.
I also didn't include Halloween or Xmas mod maps as they are/or will be included in the XMas/Halloween mod files.
I did include the maps made for the GunRace mod as they are now finding their way onto the deathmatch servers.
You can grab the map-pack from here.
Just extract all files to your Kingpin folder and they will be placed in the correct locations.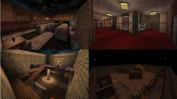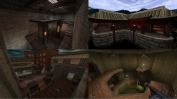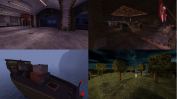 ---