Monkey Harris
has released new client files for the Crash mod (beta 0.6). They contain new team skins for the Crash Squad and Crenshaw Mafia teams by
DirtyDog
and a new Grenade model by
Hypov8
and a few other updates.
You can download the v06 client files from
here.
Just extract/unzip the files to your Kingpin folder and overwrite any existing files with the new ones.
You will need these new client files to connect to the Crash Mod servers now as they have been updated to v.06.
If you have old client files but have the unofficial patch (
MH Kingpin patch
) installed you are given an option to re-download the client files when you join a server by using the REDOWNLOAD command.
But you are here now so you may as well download them from here :)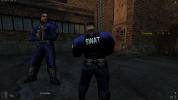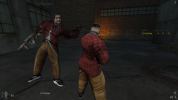 ---