Back in April of 2007
Stigma
and I collaborated on a DM Map called
-=Deadwood=-
.
It is a small to medium sized map set in a nice looking town. Most of the action will take place in the street although you can access some of the awnings and one rooftop.
The map uses a lot of custom textures to give the map a bit of a different look to a lot of other urban Kingpin maps.
There are ample weapons & other items (including 2 HMG's and two sets of armour), a custom sky and 14 player spawns.
You can download -=Deadwood=- (dm_deadwood.bsp) from
here.
Just extract/unzip the files to your Kingpin folder and they will be placed in the correct locations.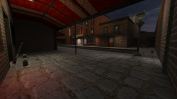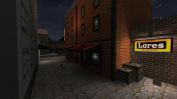 ---