Captain Death was requesting some smaller maps for the Power2 mod. As a result I updated the Mausoleum map I posted about the other day and I also completed a map I had hanging around for several years.
Many years ago Stigma send me a map to work on but I never finished it. When looking at it recently I figured it would work out nicely as a Power2 map. So I worked on it for a couple of days and, after some beta testing and further changes, completed it. It's called Mob Rule, is a smallish street map, and uses mostly custom textures.
It will be included in the Power2 client files when they are released.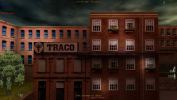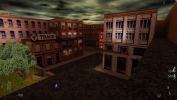 As for the version 2 Power2 client files Captain Death has now finished bug fixes and so they should be available shortly :)
---