The game this Thursday will be the Power2 mod on the Newskool Power2 server starting at 9pm UK time.
Server : Newskool Power2
IP : 37.247.117.19:31515
Maxclients : 18
Date : Thursday 24th November.
Time : 21.00 (9pm) UK Time
Admin : Monkey Harris
You need client files to play this mod. The client files include the files needed to play plus all the Power2 maps.
You can download the client files from here.
Just exract/unzip the files to your kingpin folder.
Please note that you can download the client files from the Newskool Power2 server but that will take time and then you will have to download every map that loads. So it's best to just download the client files from here.
Power2 is a team based capture and hold mod like the Domination mod in the original Unreal Tournament. Each map contains three control points which the two teams (Warriors and Rogues) must control to gain points and win the round.
So come along on Thursday and have a game of this mod with us :)
Screens from the game:-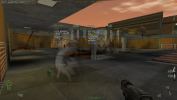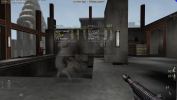 ---