I recently checked the homer model zip file and found that the skin for the baseball bat that Homer holds instead of the pipe was not included. I also realised we had several different skin packs for the Homer model and two zipfiles of Homer's extras.
So what I have done is put all these files together in one homer model zip file and called it male_homer_complete.zip.
It includes all the Homer model files, all the skins for the model and all the extras (nacho hat, glass, cigar, beer hat and dummy [pacifier]).
You can download the complete Homer player model from here.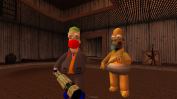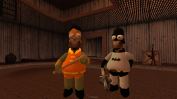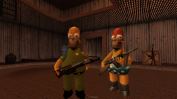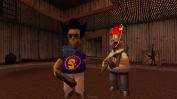 ---