The Thursday game this week is going to be the Crash Squad mod. This will be the first time we have played this mod in a long time (other than the practice session on Tuesday).
Game details:-
Server : Newskool Crash Squad
IP : 37.247.117.19:31515
Date : Thursday 9th March
Time : 9pm UK time
Maxclients : 18
You can download the new client files from here.
Just unzip the files to your Kingpin folder and they will be placed in the correct location (kingpin/crash).
Please note that if you already have the current Crash client files then you will still be able to connect to the Crash server.
However you should rename the pak9 file that is in your crash folder to pak1.
The reason being is that the new client files are downloadable from the server and are in a pak1 file. If you don't already have a pak1 file in your crash folder it will download it.
This is a great and fun mod with a reasonable sized crowd so I hope you can all make it for a game :)
Btw the client files contain comprehensive info which I have also uploaded as a webpage here.
Take note that there is a team radio where you csan send simple command mesaages to your team (cover me, follow me, I see them etc). To access the radio and seelct a command press F3.
Another long session today with a good crowd :)
Hopefully we will play the Crash mod again soon.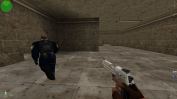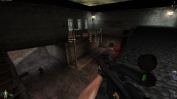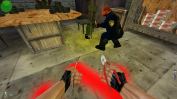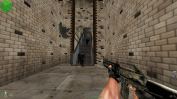 ---