When Solider of Fortune (SoF) was released in 2000 many Kingpin players and mappers left KP to go play SoF. As a result several Kingpin maps were converted to Sof.
While I prefer the originals it's always good to see some Kingpin crop up in other games.
We have a lot of the Kingpin maps that were converted SoF here.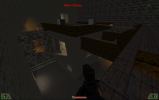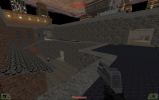 Btw there, like Kingpin, there are still some ppl that play SoF online you just need to download the Soldier of Fortune Community Edition (search it).
---