I recently found the windows server files for the Enhanced Bagman mod that had been missing for about twelve years.
The mod was made by Cashmoney with help from a few others.
It's a Bagman mod with a few different features:-
* Enhanced scoreboard (fixed those ugly colors)
* Replacement for the Pipe (press 1 for Machete)
* Replacement for the Tommygun (Coltm41a) made by Hypov8
* New explosion graphics
* New weapon sprites for muzzle flash and rocket trails
* Custom music
* Custom weapon sounds
* Changed team names and skins (Rednecks and Punks)
* Weather effects in maps (Rain and snow)
* Flashbangs and regular grenades! (press Q to switch between them)
* Two maps made for the EBM mod (all Bagman maps will work though)
As it is an older mod it incorporates the MMAdmin and as it is recommended to run public servers using KPDED2 I have included that file plus the readme for it. I also included a please_read.txt file with suggested settings.
If you use the KPDED2 file then players will be able to download the required client files that contain all the new skins and weapon models, maps etc.
I have combined all the files (both server and client) into one full install zipfile.
You can download the EBM Full Install for Windows files from here.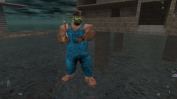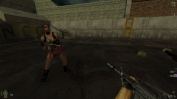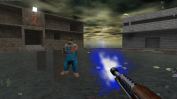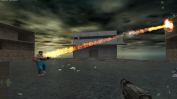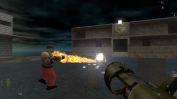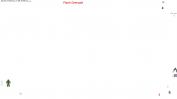 ---