I have updated the Japanese Skin Pack we host which features skins for the thug, runt and bitch models.
It was in an installer exe so I have changed it to a zipfile now.
I also fixed two of the skins that didn't work because they were 2mg in size instead of 30kbs.
I removed all the non exclusive Japanese skins that are available elsewhere
I had to rename a few of the skins as the names clashed with existing skins.
I added a readme with all the skin names with an attempt to match as many up as possible as not all skins had the same name for head, body and legs.
There are many complete skins but also several loose heads, bodies and legs.
There are some manga bitch heads which is very interesting to see in Kingpin and there are some very colourful runt skins. There is also a wide range of thug skins.
You can download the Japanese skin pack from here.
Just extract all files to your kingpin folder.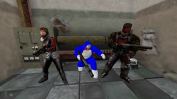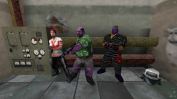 ---