Checking all the death match maps as part of adding them all to map-packs (see post below) is bringing back memories and I'm finding maps we haven't played for years.
One of the maps we used to play a lot is a fun little map called Sunset (sunset-re.bsp) that was made by Mantis.
This is a smallish map with two main areas. It's a typical Kingpin style map using all standard textures. Even though it is a smallish map it's one of those maps where there are enough corridors, rooms and nooks and crannies to keep things interesting. Just dont get too close to the electrical panels or you wil lget zapped :)
You can download Sunset from here.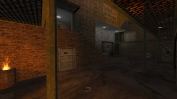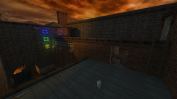 ---