This is a death match map from a few years ago.
Sydney CBD Fringes was a map made by Gimp for the abandoned SRT-Alpha mod and left unfinished as the mod was never completed.
I found the map in a zipfile and decided to finish it as it looked like a good map and is supposed to be set in Sydney.
It is a small to medium sized map with most of the action taking place in the streets but with a nice looking office area, a few other rooms, and a rooftop area that is accessible.
It uses lots of custom textures, has 16 player spawns, and plenty of weapons, ammo and other items.
Hypov8 also helped with this map.
You can download Sydney from here.
Just extract all the files to your Kingpin folder.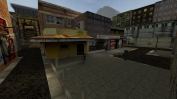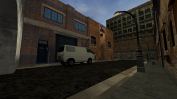 ---