The Sunday Bagman game this week will be on Killa's Bagman server starting at 9pm UK time.
Game details:-
Server : Sundays Bagman Game
IP : kp.hambloch.com:31519
Date : Sunday 10th Sept.
Time : 9pm UK time
Check the World clock to see what time it is where you are when it is 9.00pm UK time here.
Grab the complete Bagman maps map-pack from here.
Btw if you don't have a Kingpin server browser you can grab Gamespylite from here
The server holds 24 players so lets see if we can fill the server.
Another big crowd today. Didn't quite fill the server but nearly :)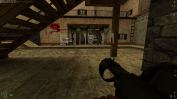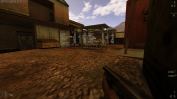 More screens from the game can be seen at the Kingpin Facebook page here.
---