Here is an old one that TiCaL made many years ago. Many of you probably don't know this map.
El Fortresso Grande is a smallish map inspired by Rainbow 6. It's an action packed little map with lots of areas to play in and several different levels in the map. It also contains several vehicles and even a semi secret room.
You can grab the map from here.
Just unzip all files to your Kingpin folder and they will be placed in the correct locations.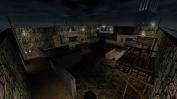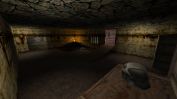 ---