Fredz has released a new death match map called 4 Shades.
It is a smallish map set outdoors in a forest area.
There are many trees, a shack, a broken down Kingpin platform and the ground is all uneven.
There are 14 player spawns and plenty of weapons and items. It should be frantic action in this one.
You can download 4 Shades from here.
Just extract/unzip the files to your Kingpin folder.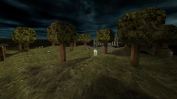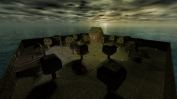 ---