I have updated the old Subway Mayhem CTF map that was made by [YFS]Mayhem and called it Subway Mayhem CTF 2018.
Back in February Mayhem gave me an unreleased Bagman version of the map which I updated/revised and released. You can get the Bagman version here.
After playing the original CTF version the other day I decided to create an updated version with the same changes as the Bagman version I made.
You can download Subway Mayhem CTF 2018 from here.
Just extract/unzip the files to your Kingpin folder and they will be placed in the correct locations.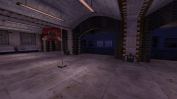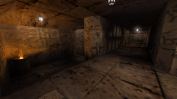 Btw, thanks to everyone who downloaded CTF Club Brawl 2017.
---