Monkey Harris has now released new Windows and Linux Server files for the Crash mod (beta 0.5). He has also released the source files.
There are several changes/updates and here are a few of them:-
Any map on the server (even not in rotation) can be loaded with the "changemap" command (or new "votemap" alias)
Grenade blast radius reduced slightly to reduce self-damage
A larger notice is shown to the bomber/VIP at the start of each round
Doors are reset at the start of each round
Round start delay reduced from 2s to 1s
Radar hint shown for 15s at start of map
See the enclosed readme for a complete list of updates.
You can download the Crash server files from here.
Just extract the files to your Kingpin folder and they will be placed in the correct location (kingpin/crash).
If you are going to run a Crash server you need the clent file too for the Crash maps and so players can downlaod the client fiels from the server if they don't have them already.
It is recommended that you use the KPDED2 Enhanced Kingpin Server File to run your server. Apart from many other fixes and imrovements it allows players to download the client file from the server.
You can download KPDED2 (for both Windows and Linux) from here.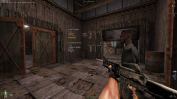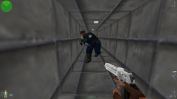 ---