The Halloween mod that Fredz is working on is coming along.
He has implemented an axe to replace the crowbar and new bat ammo for the rocket launcher.
If anyone would like to make a Halloween themed map for the mod Fredz has released a new def file for mappers. It includes the new axe and the new rl ammo.
You can download the new def file from here.
Just unzip the file to your Kingpin folder and it will be placed into kingpin/kprad.
You will then be able to place the axe and bat ammo into your map.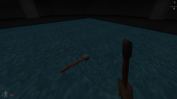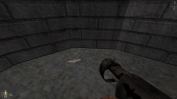 ---