Team X Octagon V3 Final is a Bagman map made by Martrix*[RnD]*.
This is the 3rd version of this map we now host and all of them are different from each other.The others are Team X Octagon Rev and Team Octagon Final. There is also a later urban version, by Dread, called Team X Urb Final.
It is a smallish, pretty standard sort of Bagman map. Usual team bases with wepaon caches. Only way to the other team's base is through the middle area.
There is a side room that overlooks the middle area with a large cache of armour and health.
You can download Team X Octagon v3 Final from here.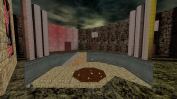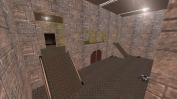 ---