BigBug DM is a conversion/remake of the BigBug Quake 2 deathmatch map by Mr Damage for Kingpin. The original map was made by Macanah who gave me the map to convert to Kingpin.
BigBug DM is a medium to large sized, urban style, death match map. It is set in and around a large multi level building.
It uses all Kingpin textures now but still features several jump pads and a teleport from the original map.
There are ample weapons and items and seventeen player spawns.
The map features graffiti textures made by the Roarke twins.
You can download BigBug DM from here.
Just extract/unzip the files to your Kingpin folder and they will be placed in the correct locations.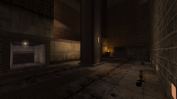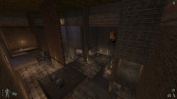 ---