Elfor
's favorite SiN deathmatch map has been converted to Kingpin.
Whatever has been converted previously but this version is a straight conversion from SiN so uses all the original textures. It also contains several teleports to help get around the map.
Whatever is a smallish, multi level, map set on some sort of building structure in the middle of a large lava pool.
The map features tommies, shotties , one rocket launcher and grenade launcher but no HMG. It includes pistol mods, one set of armour and some health.
You can download Whatever SiN from
here.
Just extract/unzip the files to your Kingpin folder and they will be placed in the correct locations.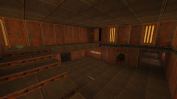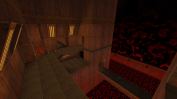 ---