Hypov8
has released the v1.4 update for the Windows version of the GunRace mod.
The changes in v1.4 are:-
Added support for three new custom models -
male_bones
male_kiss
male_droid2
Added new weapon sprites
Added four more weapons -
AK47
MP5
Spas12
Benelli Shotgun
Added replacement model for the M60
Replaced the Kingpin shotgun with a new double barreled shotgun
Added weapon sounds for the new weapons
Knife animations changed
Knife now hits faster
Grab GunRace v1.4 from
here
.
Just unzip/extract the files to your Kingpin folder and they will be placed in the correct location (Kingpin/gunrace).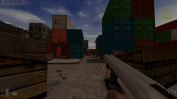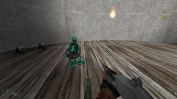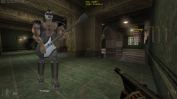 ---