There is a Mafia Skin Pack which contains two skins for the thug model made by Don Corleone. It contains an Italian Mafia skin and a Russian Mafia skin.
You can download the thug Mafia skin pack from here.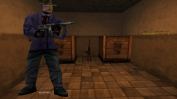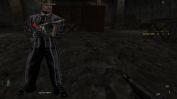 There is also another Russian Mafia thug skin which we host in our skins archive and it is a lot different from the one above. The author of this one is unknown unfortunately.
You can download the Russian Mafia thug skin from here.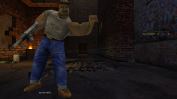 Just extract all files to your kingpin folder.
The easiest way to swich to any of these skins is to do the following:-
Start Kingpin and pull down the console (tilde key ~)
Type in - skin "male_thug/xxx xxx xxx" where xxx are the skin names (i.e to load the Russian Mafia thug skin you would type in - skin "male_thug/rus rus rus")
---